Fire Safety Legislation: The Regulatory Reform (Fire Safety) Order 2005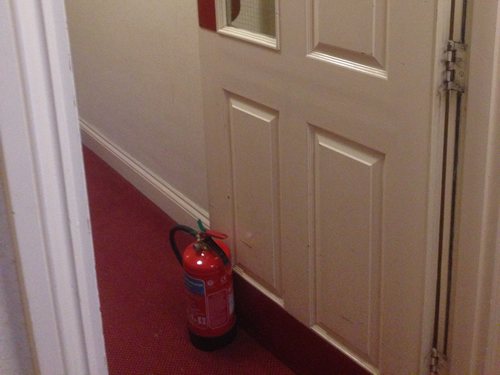 Fire Door propped open with a Fire Extinguisher
The Regulatory Reform (Fire Safety) Order 2005 is the main fire safety legislation in England and Wales and this came into force on 1st October 2006.

The Fire Safety Order applies to virtually all buildings, places and structures other than individual private dwellings e.g. individual flats in a block or family homes.

If you own, manage or operate a business, you will need to comply with fire safety law. It is your responsibility to make sure your workplace reaches the required standard and employees are provided with adequate fire safety training.

As the legislation applies to most premises, if you are in charge of a building such as a village hall, youth association building and even the common areas of flats, such as the staircase or corridors between flats, then you also have to comply with the legislation.

It is a criminal offence not to comply with the order.
Some Common Questions Regarding The Fire Safety Order